COMPANY MOVING SERVICES
Company moving services require a whole different level of scope than the average residential move. Not only do you have to deal with a much higher volume of belongings, furniture, etc., but much of it is industrial, under warranty, or requires special processes to move. Many commercial moving companies struggle to keep up with the nature of such a big job, but not the movers here at Campbell Moving. Don't trust just any commercial movers with your business' assets, the professionals at Campbell Moving have 30+ years of experience to bring to your benefit! While we specialize in personal household moves, Campbell Moving is also proud to offer our moving services for commercial office moves. Please contact us directly at (703) 435-2242 for an in person, written estimate. When you hire us for commercial moving services, you can rest assured that we will leave both your old building and new building in pristine condition. We are experts at packing, shrink wrapping, floor covering, piano moving, etc. No matter how big, small, or numerous your business items are, we can pack them, move them, and unpack them in both a timely and safe manner. We will treat your business and your business property as if it were our own – with the utmost care and respect.

BENEFITS OF HIRING PROFESSIONAL COMMERCIAL MOVERS
Your company can stand to gain from commercial moving services, and Campbell Moving's services in particular:
Affordable commercial moving services
Guarantee your business' belongings' safety
No hidden fees — we are upfront and honest about our calls
Peace of mind — we take care of the grunt work for you
Trained, professional staff
COMMERCIAL MOVERS IN NORTHERN VA
Northern VA Commercial Movers
Some recent office moves include the Department of Justice, Homeland Security, Administrative Law Offices of the DEA, Defense Security Agency, and other offices of the Department of Defense. However, we have helped many more companies than these big ticket names with their commercial moves. Do you happen to know one of them? Ask them about our services; we love getting new customers through word of mouth! We also maintain an A+ rating with the Better Business Bureau and are licensed with the Department of Transportation (#647321).
Customer satisfaction is our main goal. If you are not happy with your commercial move, then neither are we. Please feel free to reach out to one of our friendly and knowledgeable representatives if you would like to go over just how our commercial moving services can benefit your company. We will be happy to answer any questions that you may have.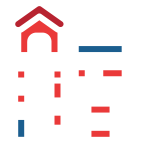 MOVING
From the moment that our trucks pull up (on time) to the minute we unload your goods (on time), we promise peace of mind with your move. We are house moving experts that care about your possessions, and we are committed to providing you with the best possible moving experience. Your precious possessions are safe with Campbell Moving and our team of professional movers.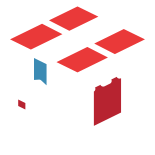 PROFESSIONAL PACKAGING
The last thing you need to worry about are your personal belongings when you move. Let Campbell Moving take the worry away with our professional packing services. Your valuables will arrive intact and on time when we do the packing for you. We are mover experts in packing fragile and valuable articles, and, through special materials and containers, our movers can protect your belongings every step of the way. Our mover employees receive one-on-one, special training in packing and handling costly and fragile items. Your possessions are treated as if they were our own.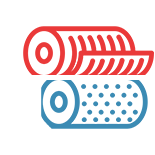 SHRINK WRAP
Just another way that Campbell Moving protects your valuable possessions. Whether it's upholstered furniture, the china cabinet, or a grand piano, Campbell Moving protects your items by use of shrink wrap to ensure the best possible protection of your valuables.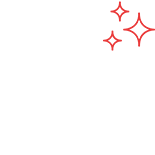 FLOOR PROTECTION
Whether a sunny day or a rainy day, it is always important to protect your hardwood floors and carpeted areas. Our movers at Campbell Moving use many methods to ensure your floors are always protected, whether at your current home packing and loading or at your new home unloading and unpacking. Just some of the things we use are cardboard, masonite, and floor runners. We want that new carpet in your new home to stay looking new.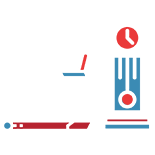 OVER SIZED ITEMS
Our movers are specially trained to handle large, over sized items such as grand pianos, grandfather clocks, entertainment centers, and exercise equipment. You can feel safe and secure that your over sized, valuable items will be prepared, packed, and handled by our movers with the utmost care to ensure your belongings arrive with no damage and in full working order.