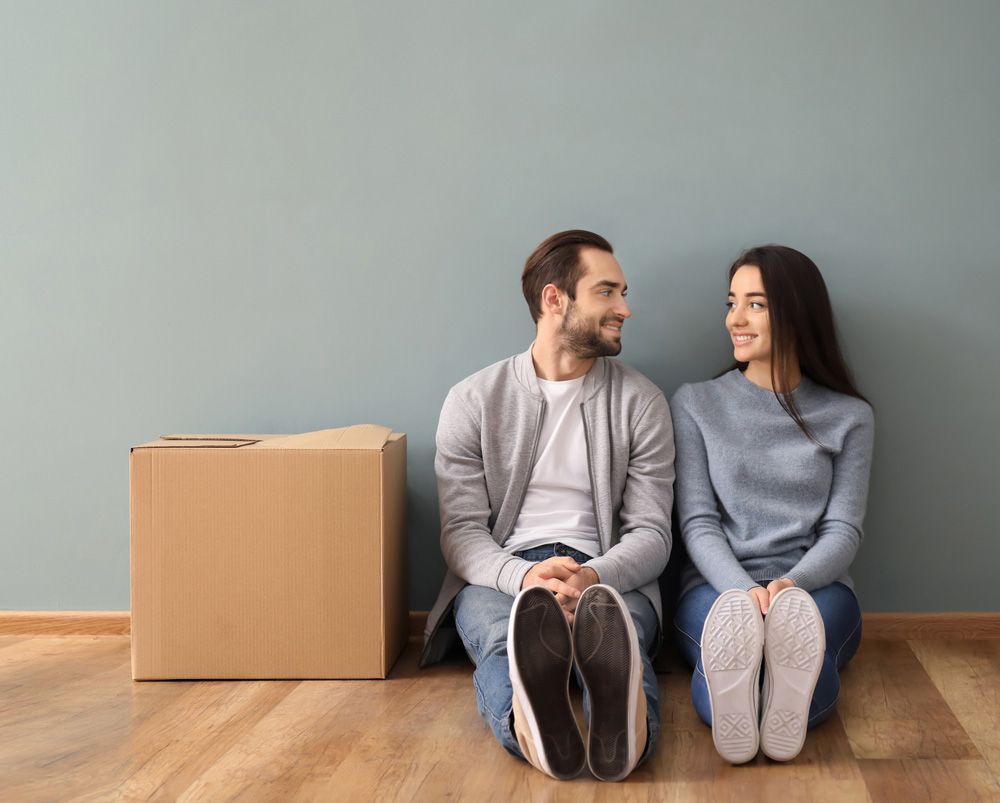 FLOOR COVERING
We know that a big part of every person's move is ensuring that you leave the home in the best possible condition that you can. Whether it's carpet or wood flooring, our movers will make every effort to protect your floors against damage and the wear and tear of foot traffic in and out of your home. On the day of your move, our moving crew chief will first tour your home to determine where floor protection is required. We use an array of materials to protect your home. As needed, floors will be covered in heavy duty cardboard and/or masonite. We also use commercial grade runners or plastic on stairwells, as well as padding on inside and outside banisters. In addition to this, we also use specialty padding on door cases to prevent scratching or other damage. We treat your home as if it were our own!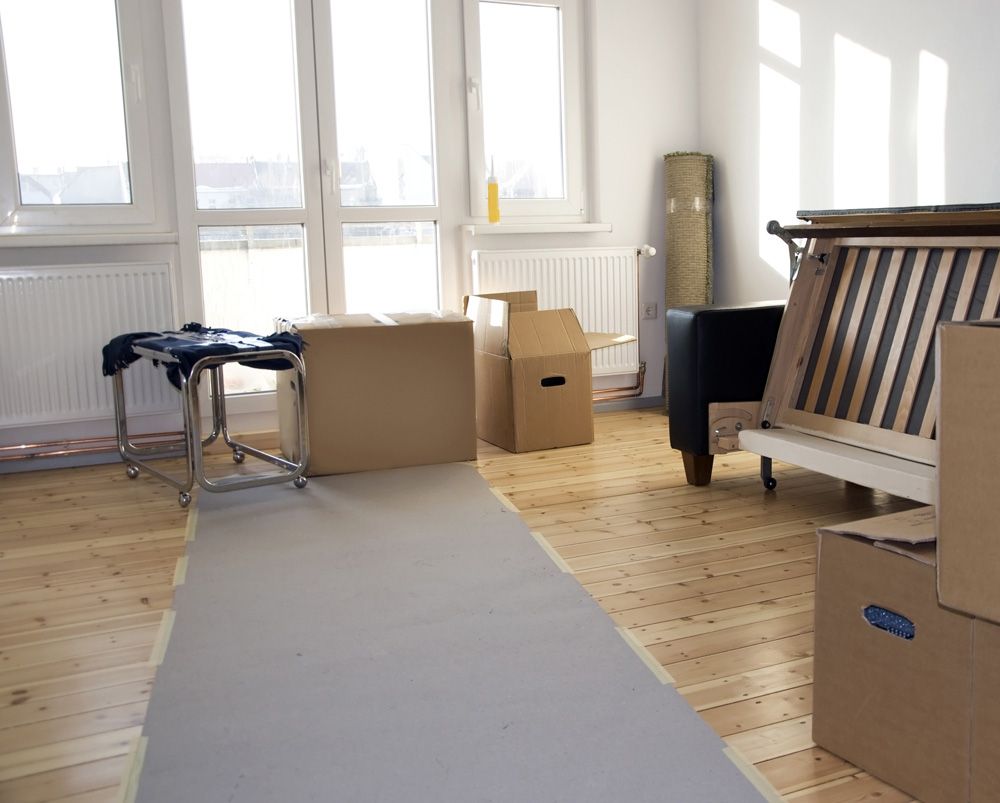 BENEFITS OF A FLOOR COVERING SERVICE
Moves can be very stressful. That is one of the reasons that we recommend our moving services, because we think new residents should focus on enjoying their new home as much as they can. But sometimes even hiring professionals can be scary when you have to move large items, and don't want to cause extensive damage to your floors during the move.
This is where the true professionals stand apart. Here at Mountain Valley Floors, not only do we offer specialized large item moving services, so you know your items will be handled carefully, but we also offer a floor covering service as well to ensure that both your home and your belongings are kept safe.
✔️ PEACE OF MIND - The last thing anybody wants to do right after moving into a new home is have to call a contractor to make repairs because the move caused damage. Take that issue off of your mind with a professional floor covering service.
✔️ AVOID COSTLY MISTAKES - Damaging either your old or new floors during a move can be very expensive. As they say, an ounce of prevention is worth a pound of cure. Floor covering covers your bases so you don't face unexpected costs down the road.
✔️ STREAMLINED SERVICE - Not only does floor covering protect your floors and give you peace of mind, but it can actually help streamline your moving service. After the floor covering is complete, movers are able to more easily and quickly navigate your home while moving even the heaviest objects using tools designed to make the job easy.
Floor covering is a great option no matter what flooring material your old or new house has. We have protection options for any type of material. This ensures both your old and new location are protected, and takes the responsibility off of yourself when it comes to handling what are often dangerously heavy objects.
FLOOR COVERING AND FULL SERVICE MOVERS IN NORTHERN VA
Here at Campbell Moving, we know how important people's homes are to them. That is why our moving services are tailored not only for efficiency (we also know nobody likes to wait), but also to ensuring that our clients belongings are handled correctly and safely. Respect is what we value, and customer satisfaction is what we strive for. We like to embody these ideals every time we perform our moving services.
Whether you have vinyl, carpet, or hardwood, floor covering services are a great way to protect the value of both your old and new home. Don't trust just any moving company, we have been performing local and long distance moves (protecting each floor along the way) for over 30 years! Protect your floors AND move with ease by giving Campbell Moving a call today! We look forward to answering any questions that you may have.