PIANO MOVING AND FULL SERVICE MOVERS IN NORTHERN VA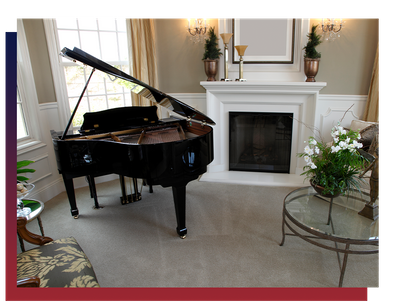 Whether you play like Liberace, your kids just enjoy banging on it, or it is simply the center piece for a room, your piano is precious and requires the right kind of experienced team to move it. Campbell Moving and our movers have that experience. We have all of the right equipment and know how for a successful, damage free move of your piano into your new home.
Our movers will disassemble (as needed), prep, wrap, and safely secure your piano for the move. Once in your new home, just tell our movers where you want your piano, and we'll gladly get you back to tickling the ivories in no time.
A piano moving service requires equipment, know how, and concentration. So, when you are looking for a piano moving company, look for someone with experience. Campbell Moving has been moving pianos of all types from home to home, in pristine condition, for over 30 years. We are the people to call when you want your move to go smoothly, no matter how big or valuable your belongings may be.